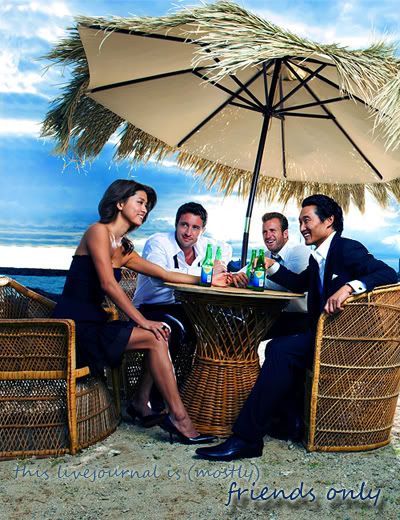 Welcome to my fandom LJ. If you're only here to read my fanfiction, or look at my icons then please note that those posts are left unlocked.

You will find a masterlist of my fics here.
You will find a masterlist for the wee!John 'verse here.

Please note that you can also get my fic from my Yahoo Group, KyiziFic, or on my ff.net profile, although please note that not everything is up to date.

In no particular order my main fandoms are:

Hawaii Five-0 (am at 2x02 - no spoilers please!), Doctor Who, Mentalist, Primeval, Smallville, Firefly/Serenity, Farscape, Stargate: SG1, Stargate: Atlantis, Battlestar Galactica (2003), Gilmore Girls, Charmed, Bones, Supernatural, WWE Wrestling, Buffy, Angel, Private Practice, Harry Potter, Alias, Dark Angel, Grey's Anatomy, JAG, Torchwood, and The X-Files.

So, if you want to be friended, stick in a wee reply to this post.